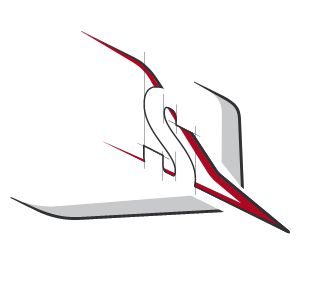 Aerospace
Livery / Coatings
Virgin founder, Sir Richard Branson and world-renowned aircraft engineer Burt Rutan have developed the world's first commercial spaceship, ensuring and unforgettable experience unlike any other available to mankind. Virgin Galactic chose Spin Imaging based on our reputation for our expert engineering and attention to detail on this one of a kind aircraft. We are honored to be a part of this great piece of history and would like to give special thanks to all the people at Virgin Galactic for making us part of the family.
"This is just the start of what we believe will be a new era in the history of mankind, one day making the affordable exploration of space by human beings a real possibility." – Sir Richard Branson
To explore the world of Virgin Galactic, please visit https://www.virgingalactic.com/

---
Spin Imaging / Chromalite – Aerospace Livery / Coatings systems benefits :
Extensive experience in direct to carbon and aircraft grade aluminum applications. Allowing for fast full vehicle livery application
Paint-less options for full vehicle coatings negating the need for paint application
Full design, production and installation capabilities
Demonstrated livery performance across many aerospace vehicles in countless environments
Most qualified in the industry, 3M certified for commercial aviation, licensed bonded and insured
We work side by side with customers and their engineers to provide the testing and process control required to ensure performance and safety
Certification of Conformity available for all processes and materials
A deep understanding of materials through testing and experience offers infinite design possibilities while respecting the performance requirements of the aerospace industry
Low overhead installation. No paint booth, no time, no problem
The Spin Imaging / Chromalite system is broken in to two major areas:
1) Material testing and production
At the heart of the system are carefully selected base materials and over-laminates that when combined create a coating system that offers incredibly vibrant livery while providing improved protection and weight savings as compared to traditional paint coatings. Chromalite is not meant to replace paint its designed complement it by adding protection and limitless graphic expression to any aircraft.
During the production process any level of graphic detail can be added through the patented production processes. In addition, we offer limitless material combinations such as; chrome, solid colors, a variety of laminates that can be tinted with any solid color or gradient providing visual depth and stunning graphical expression never before seen.
After the production process is complete and the pigments are allowed to cure, an optically transparent protective film is applied providing a UV protective layer that resists pigment fading and abrasion allowing the graphics vibrancy to hold up in harsh environments for many years.
2) Application, Maintenance and Removal
Our aerospace certified team of installers follow strict guidelines to ensure a FOD free environment while the application process takes place. In addition, Spin will meet all necessary safety and quality control requirements (at any given facility).

For additional technical info contact Erik Bond:
bond@spinimaging.com | 818-636-7207

Explore the Gallery